Steel Doors and Frames are Quality Solutions to Safety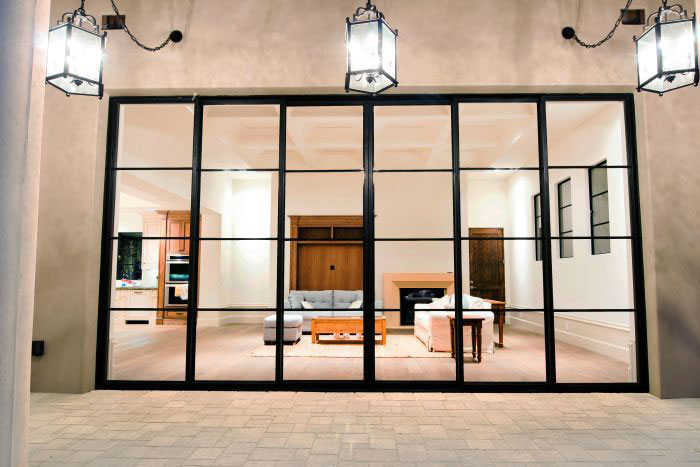 The entryway of a building helps create the first impression as people walk through the door. Businesses seek to create a positive first impression on their customers and establish a sense of trust. A combination of steel doors and steel frames is necessary to ensure maximum security and strength. The impressive aesthetic features of the door and frame improve the appeal to the building while providing increased durability and resistance against the weather elements. Steel doors are ideal for high traffic areas such as banks and schools. They can be used as standalone doors, encased doors, or a customized option. There are many decorative options available including paint options, glass cut outs, and other embellishments customized to meet the customer's need. Among the alternatives, steel is far superior to other building materials to secure doorways and other entry ways.
Steel doors and frames are commonly used building materials for residential, commercial, and industrial garages, shutters, doors, and gates. Many buildings utilize steel to complete the entire passageway system including the entrance, exit, and frames. The durability and strength properties of steel are appropriate for all types of building projects. While the alternative solutions for steel doors and frames include wood, aluminium, and glass, most users feel greater security behind the strength of steel. The property and lives of those who work within the walls of buildings is of far greater value than settling on a lower quality solution.
Consider the cost-benefit of investing in a higher quality product that will deliver safety, security, longevity, and durability for decades. The advantages of using steel doors and frames include multiple ratings of fire retardant properties and the heaviness of the door. A fire rating is a very important safety feature that should be understood by the customer. A door with a 18 gauge steel skin means that the door is capable of blocking flames and high levels of heat for 18 minutes. The gauge of steel skin is directly proportional to the amount of time it can block flames and heat until the fire department arrives on the scene.
A steel door and frame is less likely to be broken, bent, or dented during vandalism or a forced entry attempt. Doors constructed of wood or other materials, such as aluminium, are subject to moisture, termite damage, and an increased chance of sustaining bending or denting injuries. The only disadvantage of using steel doors and frames is the need to apply an anti-rust protective coating. An anti-rust coating is a reasonable solution to prevent the effects of corrosion. Another alternative would be to consider purchasing a higher quality product such as galvanized steel or stainless steel. These factors of consideration will vary depending upon the unique nature of your climate and the elements that are exposed to your building. The advantages of steel building materials steel clearly outweigh the disadvantage.